"Higbie generated energy and enthusiasm whenever she was on stage, like a jolt of bright sunlight."

—L.A. Times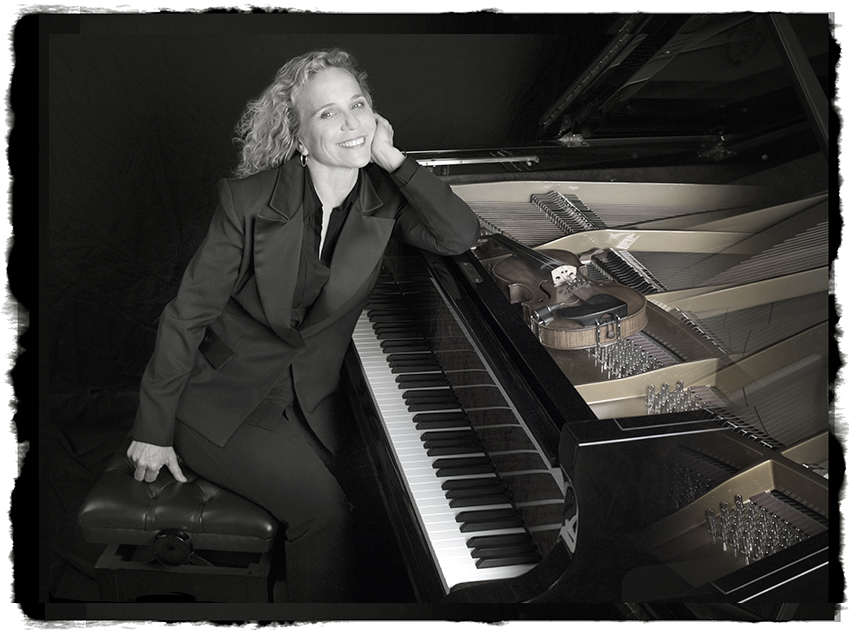 A Grammy-nominated, Bammy award winning composer, pianist singer-songwriter and multi-instrumentalist, Barbara Higbie has performed on more than 65 albums, including Carlos Santana's 2007 release.
She has 11 recordings to her credit as well as contributions to 10 compilations that have sold in the millions.
As a cofounder, with Darol Anger, of the acoustic super group, "Montreux", she recorded " Live at the Montreux Jazz Festival" for Windham Hill Records in 1984, a landmark genre defining album. She continued to tour world-wide with Montreux, until leaving to pursue a solo career.
Her 2 CD's with singer-songwriter Teresa Trull on Olivia/Second Wave and Slowbaby Records have won critical acclaim and a large nationwide following.
As a solo artist, Barbara's first solo CD "Signs of Life" was named a Washington Post "Top Ten of the Year". Three other solo releases, "I Surrender", "Variations on a Happy Ending" and 'Alive in Berkeley" followed to critical acclaim.  Read More